4th Annual SPARK! Conference on Creative Engagement
CONNECTING COMMUNITIES
November 2-3, 2017
Milwaukee Public Museum
Milwaukee, Wisconsin
SPARK! is a cultural program for people with memory loss and their care partners hosted by museums, nature centers, studios and galleries.
The 4th Annual SPARK! Conference will provide a diverse offering of training focused on best practices for creative engagement through art, nature and culture. The conference will feature nationally recognized presenters, in-depth and hands-on sessions which will include brain health, theater, art-making, grant writing, building community partnerships and many others.
If you are a museum or medical professional looking for fresh and engaging actives to enhance programs for people with memory loss, this conference is for you!
CONFERENCE HIGHLIGHTS
An Afternoon with Anne Basting   Thursday, November 2, 1:00pm – 3:00pm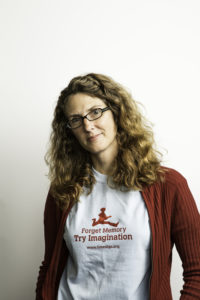 Anne Basting (Ph.D.) is an educator, scholar, and artist whose work focuses on the potential for the arts and humanities to improve our quality of life as communities and individuals. For over 15 years, Basting has developed and researched methods for embedding the arts into long-term care, with a particular focus on people with cognitive disabilities like dementia. Named a 2016 MacArthur Fellow, Basting is also the recipient of a Rockefeller Fellowship, a Brookdale National Fellowship, and numerous major grants, including the MAP Fund and NEA Artworks.
Ageless Graffiti & Hip-Hop presented by Damon McLeese – Thursday, November 2, 3:15pm – 6:00pm
Damon McLeese is the Executive Director of Access Gallery in Denver, CO. He works at the intersection of creativity and disability, challenging societal assumptions about who can make art. He has taught photography to blind people and dance to deaf people.
Join Damon and Origins of Hip Hop (regional arts group), as they tell the heartwarming story of teaching people with dementia how to express themselves using poetic rhyme, creative movement, and graffiti style visual art.
Networking Social  –  Thursday, November 2, 6:00pm – 8:00pm
Join conference presenters and attendees for a social event at the Milwaukee Jewish Museum!
Friday will feature a full day of sessions starting at 8:45am. Full schedule will be available by October 1, 2017.
FRIDAY LUNCHEON KEYNOTE SPEAKER: Martin J. Schreiber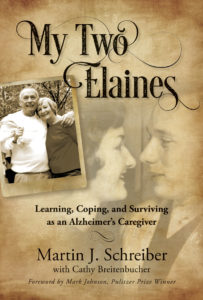 Join former Wisconsin Gov. Martin J. Schreiber as he shares lessons from his decade-plus journey as a caregiver for his wife, Elaine, who lives with Alzheimer's disease. Governor Schreiber will candidly describe his challenges and missteps, and highlight how compassion and humor provide comfort to both caregiver and the person with dementia. His raw honesty and practical advice will inspire other caregivers to find patience, courage and love as they climb the Alzheimer's mountain. My Two Elaines: Learning, Coping, and Surviving as an Alzheimer's Caregiver will be available for purchase.
Hotel Info:
Hampton Inn & Suites
176 W. Wisconsin Ave
Milwaukee, WI 53203
414.271.4656
$119/night plus tax
Reservations: CLICK HERE
DoubleTree by Hilton
611 W. Wisconsin Avenue
Milwaukee, WI 53203
414-278-2950
$129/night plus tax
Reservations: CLICK HERE
We look forward to your attendance and participation at this year's conference! 
For more information, or if you would like to apply to be a session presenter, please contact Dawn Koceja at Koceja@mpm.edu.
2017 SPARK! Conference sponsor: BADER PHILANTHROPIES, INC.